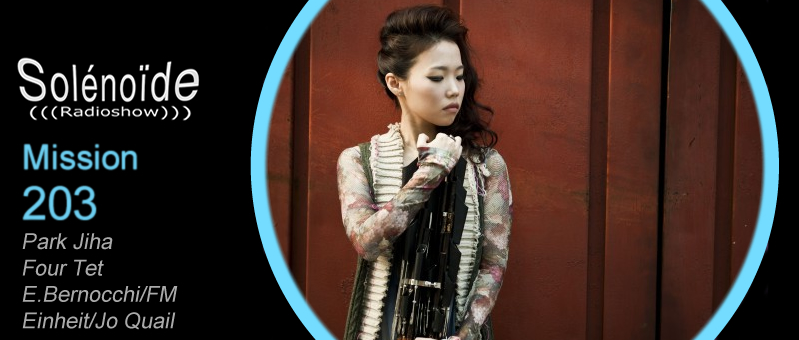 Notre dernier flash nous vient de... Corée. Un flash musical, évidemment, provoqué par la musique élégante et intrigante de Park Jiha. Cette compositrice joue de divers instruments coréens ancestraux (piri, yanggeum, saenghwang) qu'elle intègre à des environnements sonores contemporains, souvent minimalistes, la rapprochant de l'ambient, du post-rock voire du freejazz. Une musique calme, originale et radieuse à découvrir dans son premier album 'Communion' (Glitterbeat Records) en radiobalisage ! Jolie surprise que ce nouvel album de Kieran Hebden, alias Four Tet ! Sur "New Energy", l'anglais dévoile une électronica rêveuse et sensuelle matinée d'influences ethniques, slalomant habilement entre dancefloor et post-rock. Aussi au programme, un album réalisé par Eraldo Bernocchi, FM Einheit (fondateur du groupe Einsturzende Neubauten) et Jo Quail : 'Rosebud' (RareNoise) est une bande-son dense et saisissante qui offre une véritable symphonie de distorsions, drones, réverbérations et autre bourdonnements...
Télécharger Solénoïde - Mission 203
Playlist | Mission 203
La programmation détaillée
FOUR TET
"Planet" + "Two thousand and Seven"
LP "
New Energy
"
(Text Records)
PARK JIHA
"All Souls' Day" + "The Longing Of The Yawning Divide"
CD "
Communion
"
(
Glitterbeat Records
)