En embarquant dans cette 174ème mission, l'occasion vous sera donnée de goûter à des plaisirs sonores insoupçonnés, à tendance ambient-doom comme néo-classique ou electronica.
Playliste de l'émission: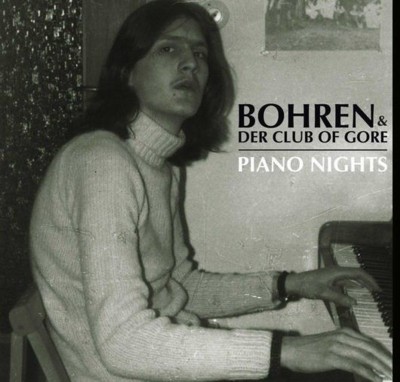 Radiobalisage :
BOHREN UND DER CLUB OF GORE
"Irrwege" +"Komm zurück zu mir" + "Im Rauch" + "Fahr zur Hölle" + "Ganz leise kommt die Nacht"
CD "
Piano Nights
" (Pias)
La rubrique 'Radiobalisage' (présentée en début, au milieu et en fin d'émission) est un focus sur un de nos disques favoris du moment.
LUFTH
"Methan on Mars" + "Distanz und Nähe"
CD "
Distanz und Nähe
"
(
Oktaf
)
CHRISTINA VANTZOU
"Vostok" + "Sister"
CD "
N°2
" (Kranky)
ELENI KARAINDROU
"A Sinister Decision" + "Ceremonial Procession" + "The Night of Killing"
CD "
Medea
" (
ECM Records
)
Solénoïde, émission de musiques 'imaginogènes', diffusée sur 19 radios (France, Belgique, Italie) :
HDR Rouen, C'ROCK Radio Vienne, L'EKO DES GARRIGUES Montpellier, Radio CAMPUS Clermont-Ferrand , Radio CAMPUS Tours, RTF Limoges, YOUFM Mons (Belgique), L'AUTRE RADIO Château-Gontier, FMR Toulouse, EuradioNantes, Radio RESONANCE Bourges, Radio PRIMITIVE Reims, Radio PANIK Bruxelles (Belgique), Radio BALLADE Espéraza, Radio TANDEM Bolzano (Italie), STUDIO ZEF Blois, Radio COQUELICOT Val de Sioule, Radio ZIGZAG Pays de Romans/Pays de l'Hermitage, BULLE FM
Agen